Sketchbook Awareness number whatever the last number was +1

During the extended class period, our digital art class was able to go on a walking field trip to some nearby galleries (and Starbucks. My friends are never letting me live that one down) which was nice, because we haven't had a trip like that for what feels like, and probably has been, months. Long sentence. Apologies.
During this trip we were able to visit two galleries, 1708 and Quirk, as well as revisit a few murals in Richmond that I had seen on past trips with the Art 3 class. There were a few pieces in both galleries that really caught my eye.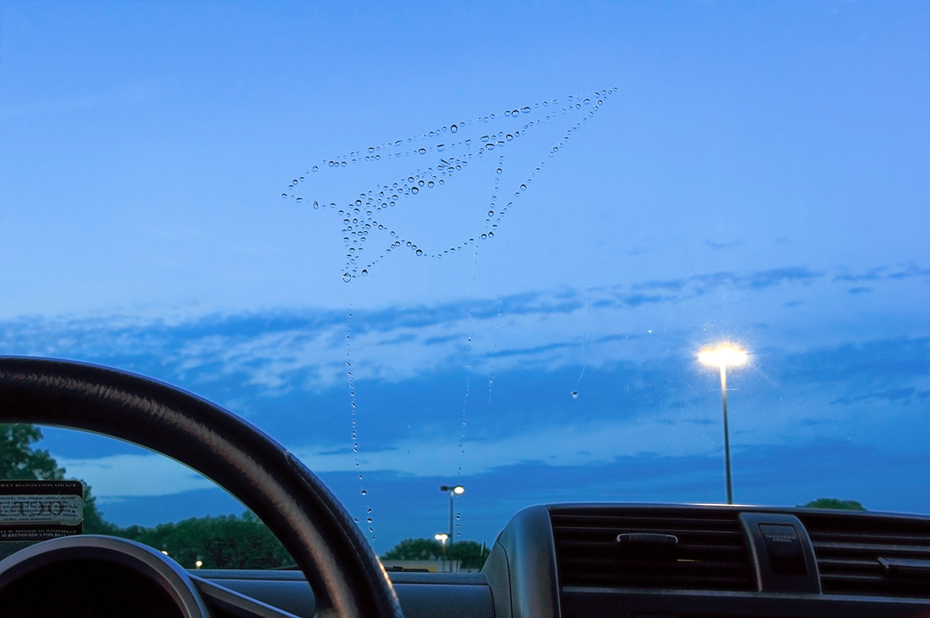 The current show at 1708 is Still Action! All of the artists featured in this show attempted to express through video and photography the central theme of time. Kevin van Aelst's And All I Ask is a Tall Ship and a Star to Sail Her By was an especial favorite. His aim is to use photography as a tool to capture events that can only be memorialized through the lens of a camera; in this print he arranged and photographed a paper airplane drawn in dewdrops on a windshield. I find that this very simply and effectively addresses the concept of time's intransigent and linear nature, but in a way that is not wistful so much as nostalgic.
A similarly themed series by Tokihio Sato, titled Shirakami, utilized the tool of long-term exposure photography to capture the lens glare of light reflected off a mirror, which was quickly moved around so that the camera could only capture the highlight and not the mirror itself or the person holding it. The result is an ethereal swath of glowing orbs that resemble wisps, fairies, or incidentally, Christmas lights. Not only is it hauntingly beautiful, but Sato's message is not clearly explained. Perhaps he only wanted wanted to toy with light in photography, but I find it interesting that in this series the camera is only able to capture his presence and not his image, as if to express that photography has its limits in replicating reality. It could also be a commentary on how we often move through our own lives, simultaneously present and absent at once.
I admit I liked Geoffrey Short's Untitled Explosions for their stunning aesthetic and what I assume to be another piece that deals with capturing through photography the intimate details of a moment. Or I just really like things that blow up. Go figure.
The last piece from 1708 that really struck me, and perhaps the one that stayed with me the most, was Seba Kurtis's Drowned series. Seba Kurtis addresses the idea of immigration, how the very action of stepping across a border changes the way you identify yourself and the way others identify and perceive you. His message is revealed both in the final product and the procedure, which I find remarkable innovative. He first captures images of immigrants, then throws the undeveloped negatives into the sea and develops only those that return to him. As a result, the image is inherently damaged by the seawater and creates blips in the following processes and the overall finesse of the image. The final product is a testament of struggle over adversity, for both the subject and the medium itself.
From Quirk, I was a fan of Sue Heatley's series White, a collection of interesting textured shapes that represent a hybridization of organic and man-made shapes. Heatley has expressed that her desire is to force us to "reconcile the strange with the familiar"- to rely on our sensual memory to guide us through visual exploration and categorization of her pieces. Her message is to provoke thought through scupltures that are visually attractive but content-wise disorienting. I enjoy that the message is in the search for meaning, when ultimately the meaning finds the seeker of its own volition.